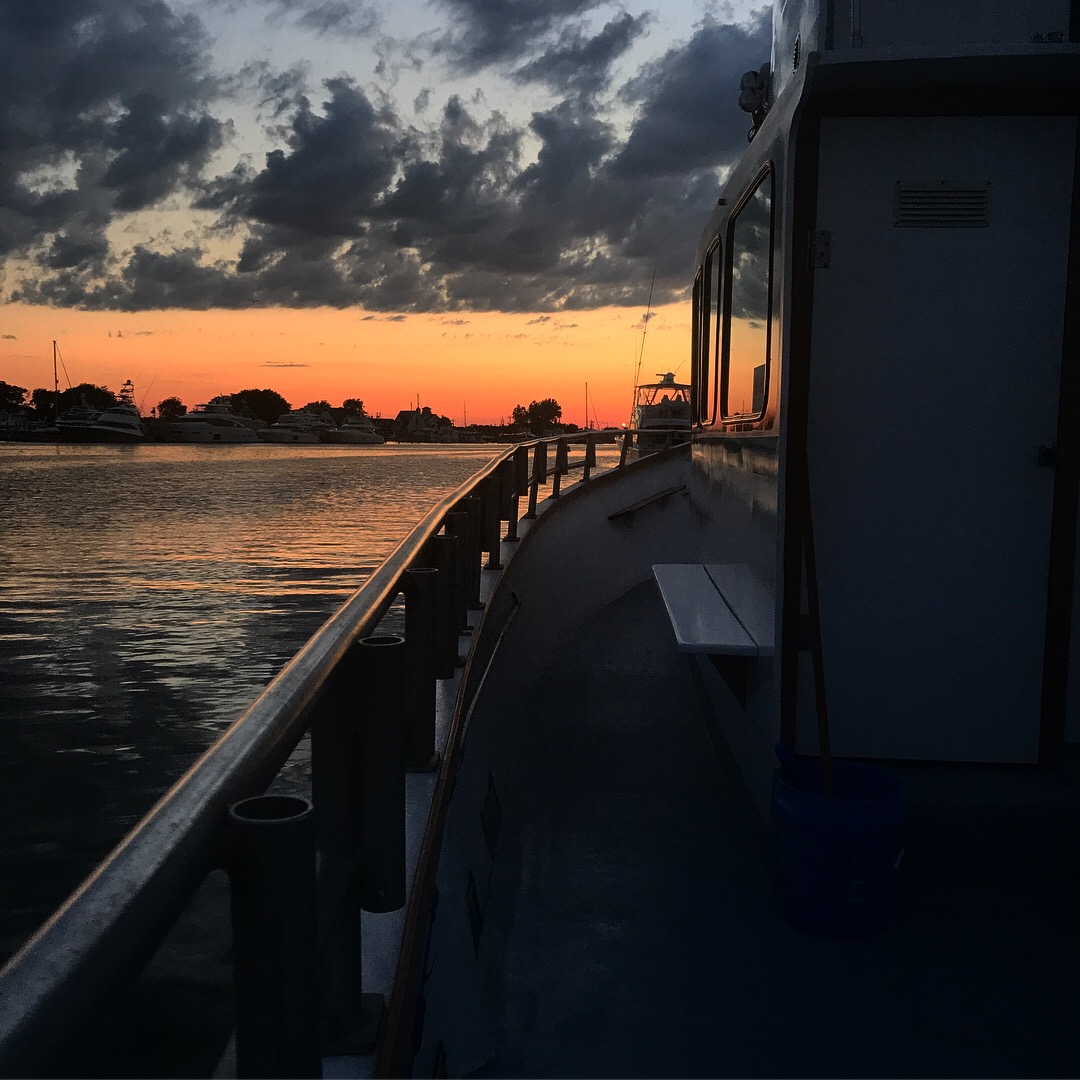 "NO BOAT RIDES HERE"
Captain Tom uses the phrase"No boat rides here" and fishes according to the tides and not specific times. This gives the charter the best opportunity to maximize their catch.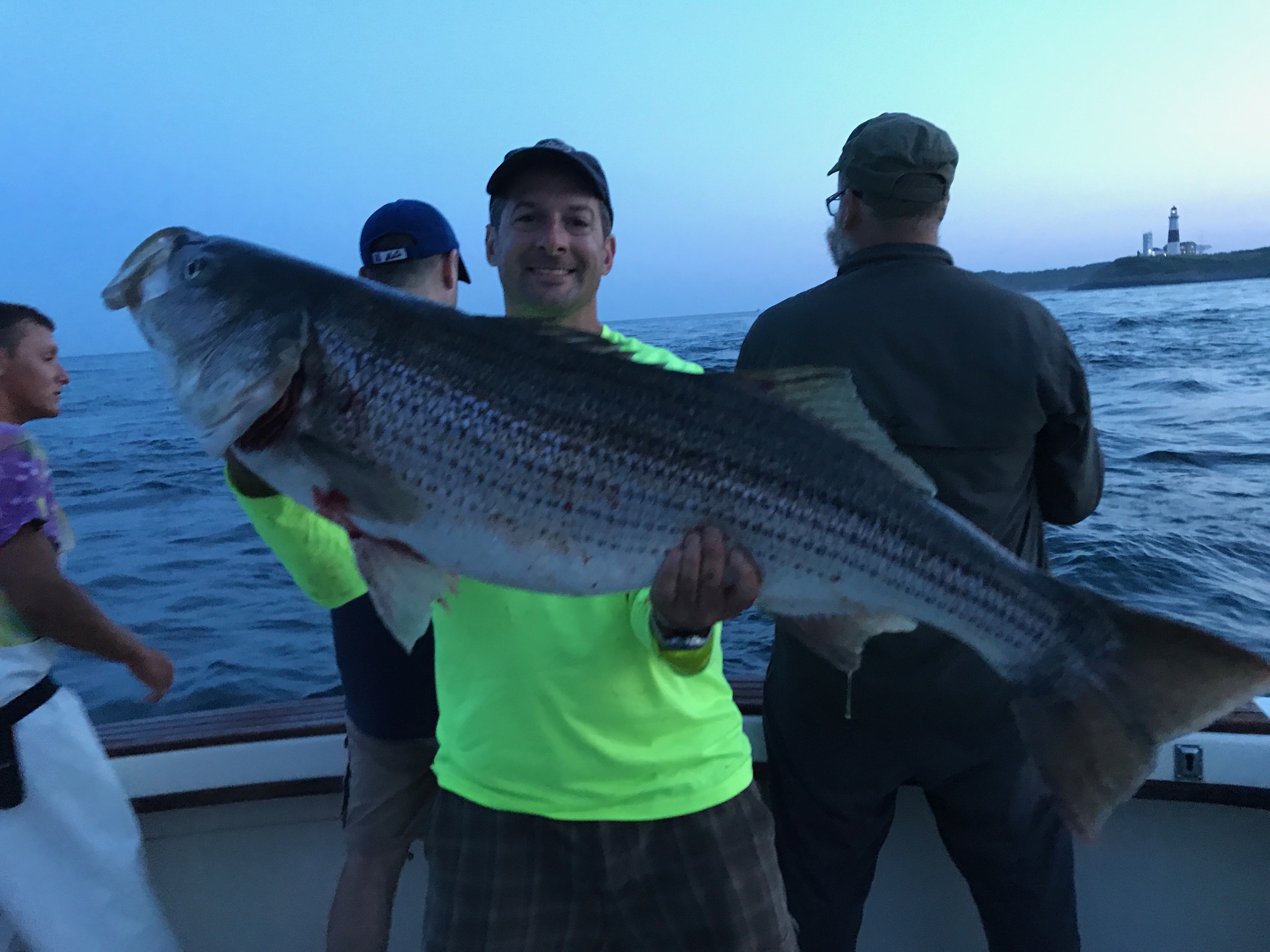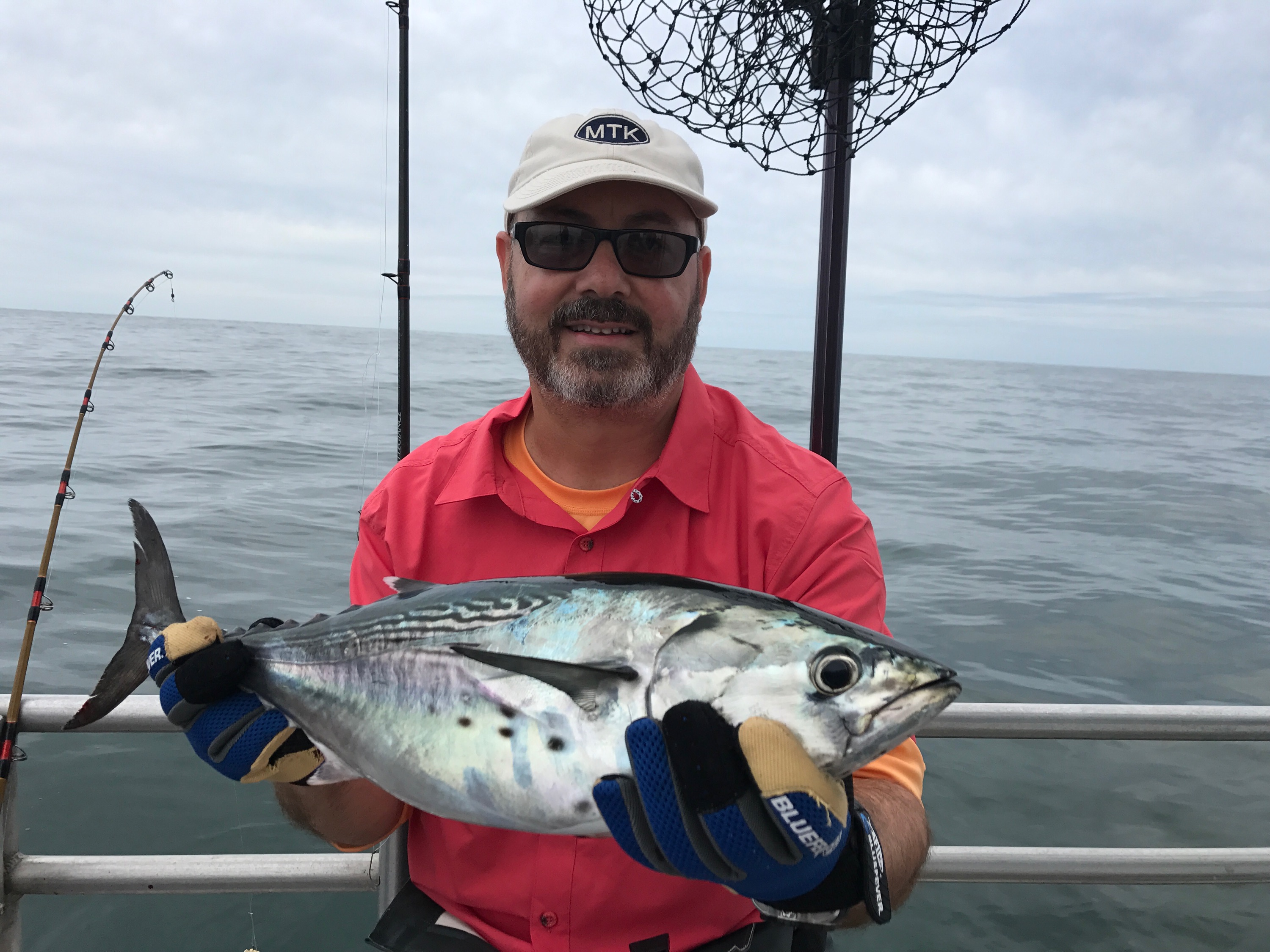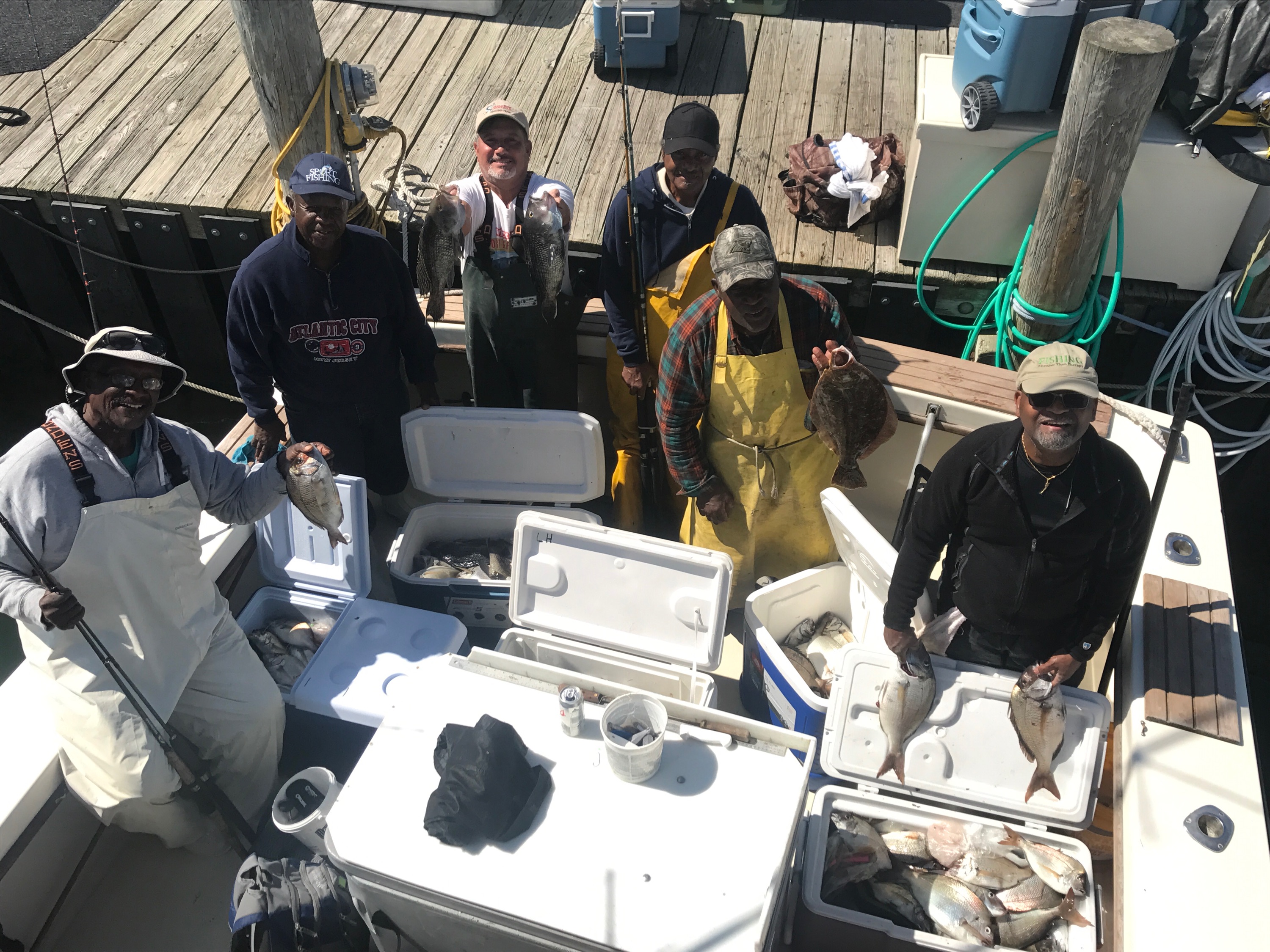 What To Expect
It's Time To Hammer Fish
When you get aboard Hammer Time, you will be surrounded by a team of fishing experts. With thousands of hours on the water in Montauk, there isn't a better group to put you over fish. Captain Tom creates a fun, exciting and memorable experience for all on board.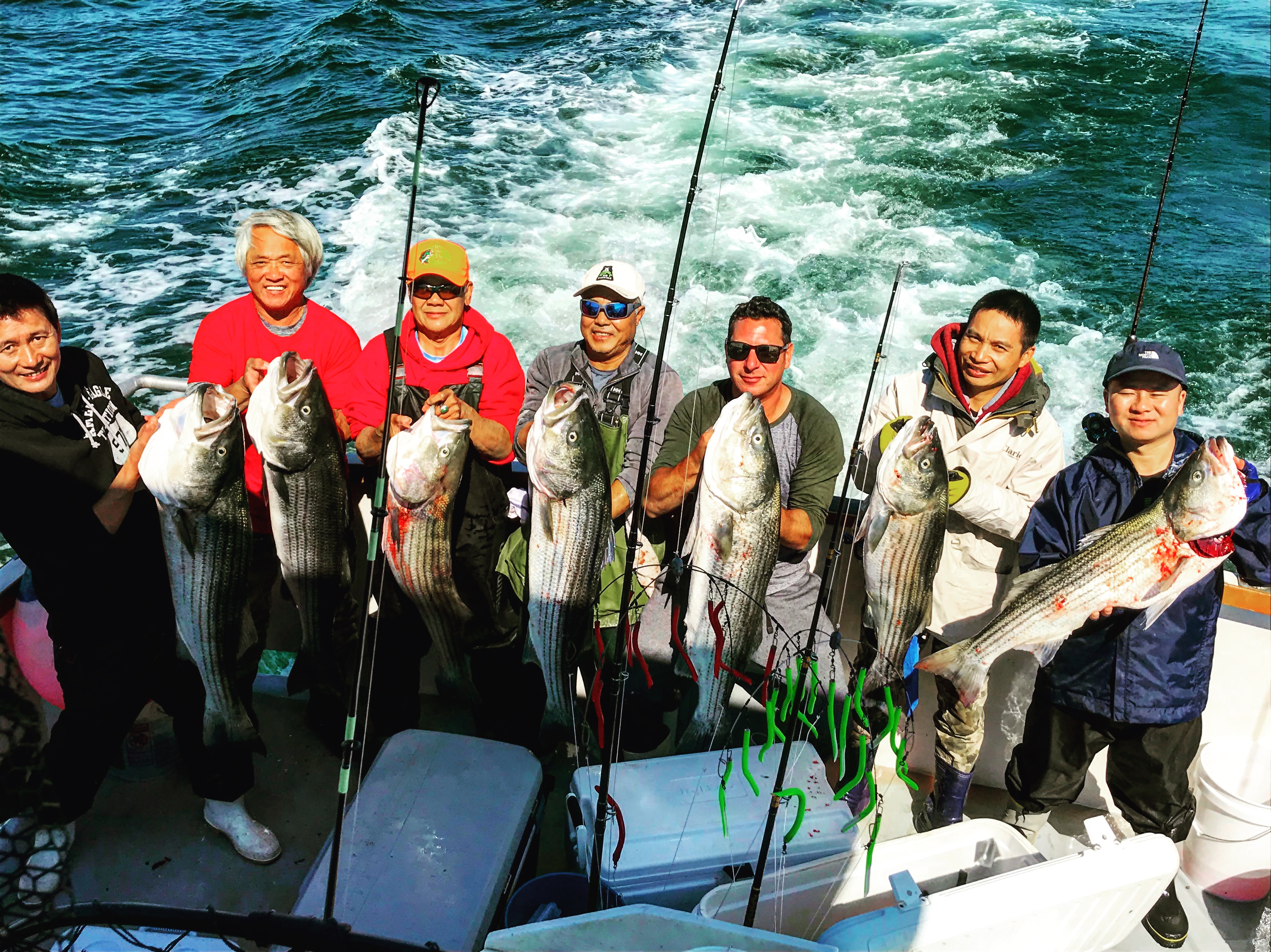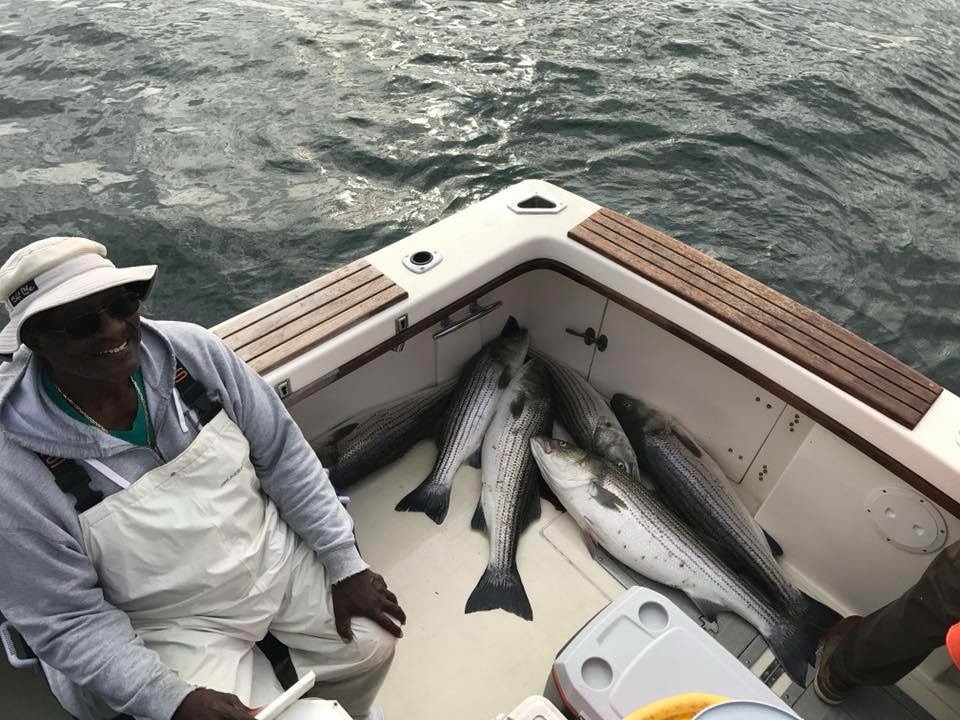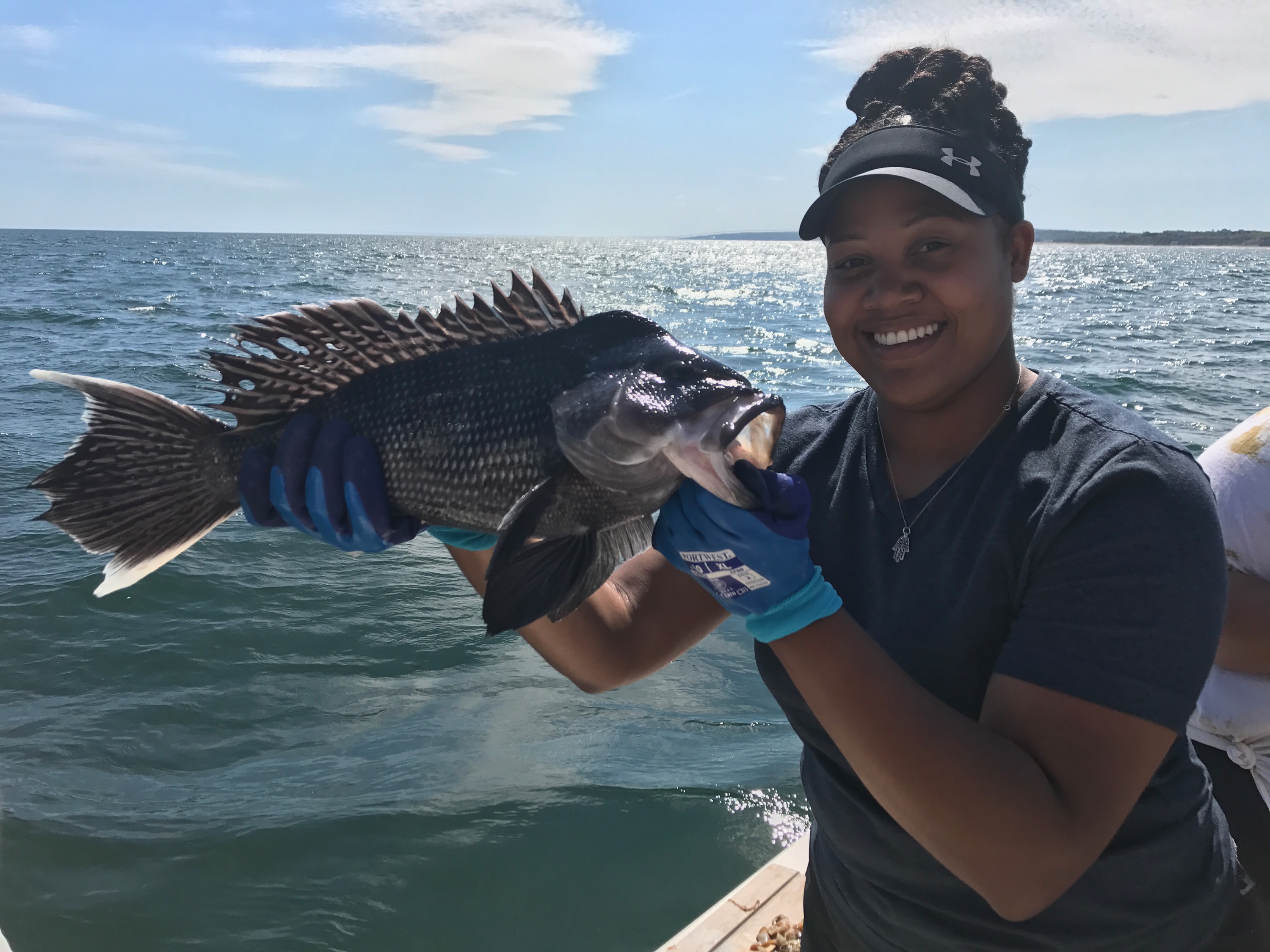 What You Can Expect To Catch
Depending on the season, the fish you catch can vary. _________________________________ STRIPED BASS
May-November FLUKE (SUMMER FLOUNDER)
May-September BLUEFISH May-December BLACK SEA BASS
July-December PORGY (SCUP)
July-December BLACKFISH
October-December Sharks June-November * We Specialize in live bait Striped bass fishing. Our anglers hold the poles in hand the entire time. We do not dead stick the rods in the holders. We teach our charters and let them experience the best way to catch striped bass.
PRICES
HALF DAY4 hours
$800 for 1-6 passengers
$100 per additional person 3/4 DAY6 hours
$1050 for 1-6 passengers
$100 per additional person FULL DAY8 hours $1300 for 1-6 passengers
$100 per additional person SHARK & TUNA or Coxes ledge/ wreck bottom fishing
$1800 for 1-6 passengers
$100 per additional person
Plus a 20% tip for the mate
WHAT TO BRING
Cash to pay for the trip plus mates gratuities.
Sunblock (30+ SPF)-Thoroughly cover your face, neck and ears; and any other exposed skin.
Hat Sunglasses Hand towel or chamois
Camera: to capture that trophy fish photo
Sea sickness medication: If you haven't been out before or have a history. It doesn't hurt to bring some. (Don't overindulge with alcohol the night before going fishing.)
Food, Water and snacks.
Ice Chest to leave in your vehicle to transport fish home.
What To Wear
Think layers. On the ocean, it's usually 10-20 degrees cooler than it is inland. Conditions can also change rapidly. If you wear layers, you can adjust up and down accordingly. If it's hot, shorts and a tshirt are fine, but bring a hoodie or windbreaker to wear on top. It will come in handy, especially when you are going to and coming back from the fishing grounds. If it's going to be cooler, wear long pants instead of shorts and add a light jacket to wear outside your hoodie. If you have deck boots (rain boots will work), wear them. If not, where flat, non-slip shoes. Sandels and flip flops not recommended. If you have little ones, it's a good idea to bring a change of clothes for them. Kids tend to have a knack of getting wet!